Dear Valued Retail Partners,
Time flies. Year 2021 has come knocking on our doors. Happy New Year to all of you.
Pen Petroleum kick-started the beginning of the year with our popular Jom Bersama-Sama session. Jom Bersama-sama is not new to all of us here, but it is worth mentioning that it was our first virtual Jom Bersama-sama! I quickly learned that there are aplenty of advantages in having a virtual meeting. To name a few – Our Retailers can join the session in a virtual meeting room without worrying about social distancing with each other.  Since we were in MCO, our Retail Partners need not travel interstate to participate the Jom Bersama, the participants can log in based on where they were. Meanwhile, Pen Petroleum would have a smaller group to interact with and focus on.
In short, though we can't see each other face-to-face, I am glad that by leveraging on technology, we can still stay connected with our Retail Partners, live on the screen. "Bersama" means "Together". It is the togetherness that counts. I would like to take this opportunity to thank all Retail Partners and representatives from Chevron who spare your time and effort in making the Jom Bersama-sama a success with us.
In the Jom Bersama-sama, we took a quick lookback to year 2020 through the following video:
In this issue, we will also focus on giving recognition to the top performers in Pen's network who have achieved remarkable operational excellence results in year 2020 despite all challenges and hardship. Congratulations to those who are listed.
In this uncertainty, there is one question that we would certainly ask – What's next for year 2021? As shared with many of you previously, Pen Petroleum's strategic intent is to develop a safe, integrated and effective retailing network by year 2023. This year, our company's direction will continue to be driven by this clear strategic intent. For everyone's benefit, I would recap Pen Petroleum's 2021 strategies and aims here:-
On a separate note, I would like to welcome Chevron Malaysia's new leadership on board. Chevron Malaysia is now led by Mr. Toh Yu Lee (Director of Asia Pacific Sales), Mr. Jay Gomez (Country Chairman of Malaysia) and Mr. Jeff Tan Meng Yih (Deputy General Manger), while Mr. Richard Tang (Fuels Retail Manager of Malaysia) and Pn. Faizah Abdul Samad (Retail District Manager of Malaysia) will be heading the Retail Team specifically. I am confident that Chevron Malaysia will continue to improve the Malaysian market and I urge all Retail Partners to continue giving our fullest commitment to Chevron.
Lastly, let us keep our spirit high, stay united together to sail through the year. Jom Bersama-sama, Jom Kekal Selamat, Jom Teruskan Semangat CaltexKu.
Yours sincerely,
Saw Chang Heng
Executive Chairman of PenPec Group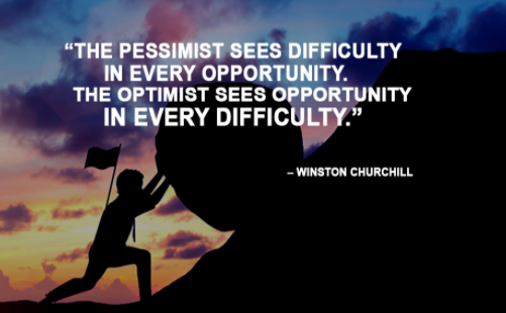 Teks Terjemahan – Bahasa Malaysia
Para Rakan Niaga Yang Dihargai,
Masa berlalu dengan pantas sekali. Tahun 2021 telah datang mengetuk pintu kita. Selamat Tahun Baru kepada semua.
Pen Petroleum telah memulakan awal tahun ini dengan sesi Jom Bersama-sama yang digemari ramai. Jom Bersama-sama bukanlah satu perkara yang baru bagi kita semua di sini. Namun, ingin saya katakan bahawa ini adalah Jom Bersama-sama dalam talian yang pertama! Saya mendapati bahawa sebenarnya terdapat banyak kebaikan dalam mengadakan perjumpaan secara maya. Sebagai contoh, Rakan Niaga kami boleh menyertai sesi tersebut di dalam bilik mesyuarat maya tanpa perlu menghuatiri penjarakkan sosial antara satu sama lain. Memandangkan kami berada di dalam PKP, para Rakan Niaga juga tidak perlu bergerak merentas negeri untuk mengambil bahagian dalam Jom Bersama. Peserta hanya perlu log masuk berdasarkan lokasi yang sedia ada. Sementara itu, Pen Petroleum pula boleh berinteraksi dan memberi perhatian kepada kumpulan hadirin yang lebih tertumpu.
Secara ringkasnya, walaupun kami tidak dapat berjumpa sua muka, saya berasa lega kerana menerusi teknologi, kami masih boleh berhubungan dengan para Rakan Niaga, secara langsung di skrin. "Jom Bersama" membawa makna "bersama-sama". Apa yang penting adalah kita berada di sini bersama-sama. Saya mengambil peluang ini untuk mengucapkan ribuan terima kasih kepada para Rakan Niaga dan wakil-wakil dari pihak Chevron yang sudi meluangkan masa dan usaha anda dalam menjayakan Jom Bersama-sama ini dengan kami.
Dalam sesi Jom Bersama-sama tersebut, kami telah membuat sekilas pandang ke tahun 2020 menerusi video di bawah: 
Dalam buletin ini, kami juga akan memfokus kepada memberi pengiktirafan kepada mereka yang berprestasi unggul di dalam rangkaian Pen, yang telah mencapai keputusan operasi cemerlang yang menakjubkan pada tahun 2020 walaupun menghadapi cabaran dan kesulitan. Tahniah saya ucapkan kepada mereka yang dinamakan. 
Dalam masa yang penuh dengan ketidakpastian ini, satu persoalan yang pasti ditanya-tanya adalah – Apakah yang perlu kita lakukan pada tahun 2021? Sepertimana yang dikongsikan dengan anda sebelum ini, matlamat Pen Petroleum adalah untuk membina satu rangkaian peruncitan yang selamat, berintegrasi dan berkesan pada tahun 2023. Pada tahun ini, hala tuju syarikat kami akan terus dipandu oleh matlamat yang amat jelas ini. Demi kebaikan kalian, saya akan mengulang semula strategi dan matlamat Pen Petroleum pada tahu 2021 di sini:
Di samping itu, ingin saya mengalu-alukan pasukan pengurusan terbaharu Chevron Malaysia. Chevron Malaysia pada hari ini diketuai oleh En. Toh Yu Lee (Pengarah untuk Jualan Asia Pasifik), En. Jay Gomez (Ketua Pengerusi Malaysia) dan En. Jeff Tan Meng Yih (Timbalan Pengurus Besar), sementara En. Richard Tang (Pengurus Runcit Malaysia) dan Pn. Faizah Abdul Samad (Pengurus Runcit Daerah Malaysia) pula akan membimbing Pasukan Runcit Chevron. Saya amat yakin bahawa Chevron Malaysia akan terus menambahbaik pasaran Malaysia dan saya menyeru agar semua Rakan Niaga terus memberi komitmen yang penuh dan ikhlas kepada Chevron.
Akhir kata, mari kita menyemarakkan semangat yang tinggi, terus bersatu padu menyeberangi tahun ini.  Jom Bersama-sama, Jom Kekal Selamat, Jom Teruskan Semangat CaltexKu.
Sekian, terima kasih.
Yang benar,
Saw Chang Heng
Pengerusi Eksekutif, PenPec Group