Leading Success in the Petroleum Industry
Pen Petroleum Sdn Bhd is the leading branded marketer for Chevron Malaysia Limited. We own and manage a strategic network of Caltex branded petrol stations across Peninsular Malaysia to meet the needs of motorists with the mantra 
"build the ability and drive to ensure every customer leaves happy"
.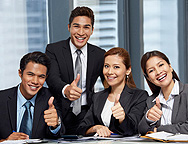 Pen Petroleum Sdn Bhd drives for service excellence, reliability and safety. Focus is placed on the consistent superior execution of Chevron Malaysia Limited and Xpress Point's policies, programmes and operating procedures to ensure our customers and partners receive the best experience.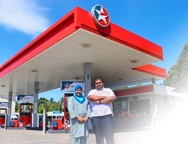 We partner with Chevron Malaysia Limited, HYL Marketing Sdn Bhd , retailers, suppliers and associate companies to bring high performance Caltex petroleum products and quality convenience store items to motorists across Peninsular Malaysia.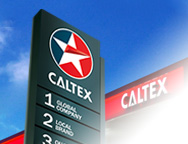 WE ARE PERFORMANCE DRIVEN
As a major player in the petroleum retailing industry, we engage in synergic partnerships with an extensive network of Caltex retail service station; to keep abreast of the competitive market. We continually invest for a brighter future, keeping ourselves relevant and ahead with progressive branding exercises, innovating in the latest fuel dispensing equipment, as well as grasping on up-to-date retail optimization and market research insights. We are a recognized trusted partner, having received numerous industry awards including excellent service, partner & customer management and retailing SOP compliance.
Convenience * Comfort * Consistent
Pen Petroleum Sdn Bhd (PENPEC GROUP) is the leading branded marketer for Chevron Malaysia Limited. Pen Petroleum owns and manages a strategic network of CALTEX branded petrol stations across Peninsular Malaysia to meet the needs of motorist. Our story began with a simple respond to the rising demands for petroleum; we have grown with steadfast momentum to who we are today. With the core business in fuel and non-fuel of 35 years of experience in the oil & gas and retailing industries, the company today is one of the largest Caltex branded marketer in Peninsular Malaysia with a vast exposure in fuel and non-fuel business. We offer to customers a variety of fuels products, as well as convenience, comfort and consistent retailing services to the motoring public. Started with only 13 petrol stations in 2003, today Pen Petroleum Sdn Bhd network has grown to over 120 Caltex branded petrol stations across the peninsular.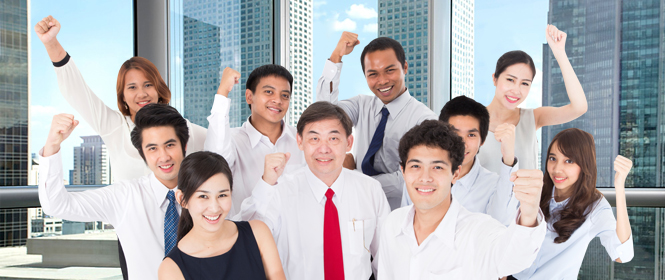 Pen Petroleum Sdn Bhd is managed by passionate and highly qualified leaders dedicated to building a premium nationwide petroleum retailing and convenience store network to meet the motoring needs of Malaysia.
Our team of qualified engineers and managers guide and support our retailers in maintaining their equipment, petrol stations and convenience stores to provide motorists with a reliable and safe place to refuel their vehicles and persons. Our petrol stations operate in accordance with Chevron Malaysia Limited's standards, government safety and environmental regulations.
'Enriching the lives of the community by creating wonderful experiences that will remain an everlasting memory'
There is more to us than just as petroleum providers; we always care for our consumers and seek ways to give back to the wider community who gave us the success that we enjoy today. Thus, we look to equip our customers not only with the necessities, but also offer them wonderful experiences that will retain as positive memories. We want to be part of people's lives. At Pen Petroleum, it is more than just about fuel for your vehicle, it is a way of life.
A Moments Experience, A Lifetime of Memories
"I have been in the petroleum retailing business for the past 20 years. Dato Rahim, my partner, and I have worked very hard to start up Pen Petroleum Sdn. Bhd., and grow it over the years. It was not easy.
Today, Pen Petroleum Sdn. Bhd. is a leading Branded Marketer for Chevron Malaysia Limited and we have more than 120 Caltex service stations in Chevron Malaysia Limited retailing network in Peninsular Malaysia.
Dato Rahim and I are pioneers in this business model and we are very happy with our progress.
Our plan is to strengthen our network and to grow it to more than 150 petrol stations over the next 5 years."
Dato Saw Chang Heng
Executive Chairman, Pen Petroleum Sdn. Bhd.
"Petroleum retailing is a challenging trade and I am glad that at Pen Petroleum Sdn. Bhd., we have a dedicated team to guide, support and coach our retailers in this competitive business.

Chevron Malaysia Limited's support has also been very encouraging and we appreciate our retailer's positive cooperation. We will continue to learn and acquire skills on the petroleum retailing business and we will strive to be a successful leading Chevron Branded Marketer.

I believe in us being compliant consistently as we execute the operating procedure provided by Chevron Malaysia Limited, and together with our retailers, we have to ensure that their stations including facilities, image and service are competitive and reliable.

Recent market surveys have shown that branded convenience stores are critical for fuel growth owing to intense competition. I am pleased that our Xpress Point Stores have expanded over the years and we have been able to negotiate better prices, discounts and promotional support on a yearly basis for our Xpress Point retailers. We will certainly continue to support our associate company, HYL Marketing Sdn Bhd, in this convenience store segment."

Miss Saw Siam Ching
Group General Manager, Pen Petroleum Sdn. Bhd.
Aspire for A Greater Tomorrow
Innovation – We distinguish ourselves from our competitors by continually identifying ideas and inventing new ways that add value for our customers, shareholders and retail partners, besides keeping us in a leading position within this dynamic industry. We are innovating change.
Optimization – We are constantly looking at alternatives to support our retail partners to further optimize their business processes, in the effort to attain the most cost efficient and highest achievable performance. As such, we work with different people, such as store experience experts and consultants to receive their expert input.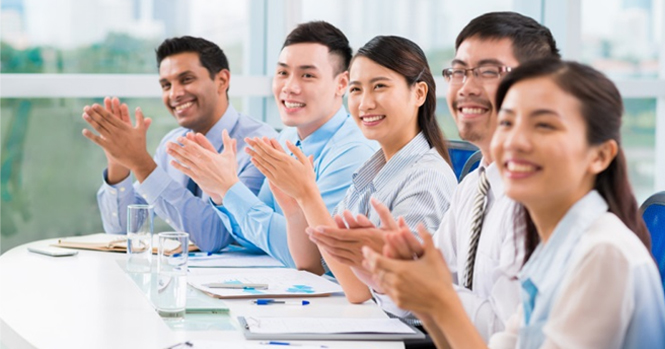 To be a leading and respectable Petroleum Brand Marketer and Pacesetting C-Store network transformer renowned for our People, Partnership and Performance.
A top tier service-oriented fuels and convenience store network under the Caltex and Xpress Point brands.
A win-win value creating relationship with our retailers, investors, co-brands and vendors.
A competent and positive employee centric community aspiring for performance excellence.
By working in partnership with our employees and retail partners, we will continue to provide our customers with extraordinary service. Our values, T.A.C.T.I.C., are central to us as a company that guide us towards new endeavours that will enhance our service.
Trusting and supporting each other as individuals and as a team.
Taking accountability for our own performance and that of our the team in line with our Corporate Values, Mission, Strategic and Tactical Plans.
Knowing what to do, how to do and creating results positively.
Caring, helpful, supportive and sensible.
Being honest, truthful and consistent in behaviour.
Treating and responding to our customers with care, concern and professionalism.
Wow! A pacesetter in enriching Propositions, Partnership and Execution by year 2027.
"Strategically, we need to be bold, and set a direction for Pen Pec group that goes beyond a jobber, beyond a branded marketer." exclaimed our Chairman, Dato Saw Chang Heng, during our strategy review meeting.
This statement started the think tank session for the leadership team in evaluating and analysing the petroleum retailing market, and for how Pen Pec should position itself over the next few years, for our customers, to be at least at par with our competitors, and being smaller and more versatile, to be even better in executing strategies and tactics. We needed to focus on creating fun and joy for our customers across our network and to also cater for the "newer" needs and expectations for food and beverages at key urban and highway sites, yet not forgetting the basics of our retailing business in safety, fuel quality and service. Pen Pec's team concluded on a strategic intent that reflects and offers these values to our customers that we want to achieve by the year 2023 for the mutual benefits of all our stakeholders i.e. our retailers, vendors and other business stakeholders: Wow! A pacesetter in enriching Propositions, Partnership and Execution by year 2027 through clearly defined strategies in convenience retailing, operational excellence, co brand partnering and other relevant motoring services. The team agreed that the intent, ultimately targeting our customers' needs and expectations, will excite our people, support our partnering with our retailers, build confidence for potential investors and create a win-win relationship with our suppliers and vendors.
Introduction

These terms and conditions are subject to our PDPA Notice and in the event of any inconsistencies between any term(s) herein and the PDPA Notice, the PDPA Notice shall prevail.

These terms and conditions govern your use of this website; by using this website, you accept these terms and conditions in full. If you disagree with these terms and conditions or any part of these terms and conditions, you must not use this website.

You must be at least 18 years of age to use this website. By using this website, you warrant and represent that you are at least 18 years of age.

This website uses cookies. By using this website, you consent to Pen Petroleum Sdn Bhd's ("PEN") use of cookies in accordance with the terms of PEN's privacy policy / cookies policy.

License to use website

Unless otherwise stated, PEN and/or its licensors own the intellectual property rights in the website and material on the website. Subject to the license below, all these intellectual property rights are reserved.

You may view, download for caching purposes only, and print pages from the website for your own personal use, subject to the restrictions set out below and elsewhere in these terms and conditions.

You must not:
• republish material from this website (including republication on another website);
• sell, rent or sub-license material from the website;
• show any material from the website in public;
• reproduce, duplicate, copy or otherwise exploit material on this website for a commercial purpose;
• edit or otherwise modify any material on the website; or
• redistribute material from this website

Acceptable use

You must not use this website in any way that causes, or may cause, damage to the website or impairment of the availability or accessibility of the website; or in any way which is unlawful, illegal, fraudulent or harmful, or in connection with any unlawful, illegal, fraudulent or harmful purpose or activity.

You must not use this website to copy, store, host, transmit, send, use, publish or distribute any material which consists of (or is linked to) any spyware, computer virus, Trojan horse, worm, keystroke logger, rootkit or other malicious computer software.

You must not conduct any systematic or automated data collection activities (including without limitation scraping, data mining, data extraction and data harvesting) on or in relation to this website.

You must not use this website to transmit or send unsolicited commercial communications.

You must not use this website for any purposes related to marketing without PEN's express written consent.

User content

In these terms and conditions, "your user content" means material (including without limitation text, images, audio material, video material and audio-visual material) that you submit to this website, for whatever purpose.

You grant to PEN a worldwide, irrevocable, non-exclusive, royalty-free license to use, reproduce, adapt, publish, translate and distribute your user content in any existing or future media. You also grant to PEN the right to sub-license these rights, and the right to bring an action for infringement of these rights.

Your user content must not be illegal or unlawful, must not infringe any third party's legal rights, and must not be capable of giving rise to legal action whether against you or PEN or a third party (in each case under any applicable law).

You must not submit any user content to the website that is or has ever been the subject of any threatened or actual legal proceedings or other similar complaint.

PEN reserves the right to edit or remove any material submitted to this website, or stored on PEN's servers, or hosted or published upon this website.

Notwithstanding PEN's rights under these terms and conditions in relation to user content, PEN does not undertake to monitor the submission of such content to, or the publication of such content on, this website.

No warranties

This website is provided "as is" without any representations or warranties, express or implied. PEN makes no representations or warranties in relation to this website or the information and materials provided on this website.

Without prejudice to the generality of the foregoing paragraph, PEN does not warrant that:

• this website will be constantly available, or available at all; or
• the information on this website is complete, true, accurate or non-misleading.

Nothing on this website constitutes, or is meant to constitute, advice of any kind. If you require advice in relation to any legal, financial or medical matter you should consult an appropriate professional.

Limitations of liability

PEN will not be liable to you (whether under the law of contact, the law of torts or otherwise) in relation to the contents of, or use of, or otherwise in connection with, this website:

• to the extent that the website is provided free-of-charge, for any direct loss;
• for any indirect, special or consequential loss; or
• for any business losses, loss of revenue, income, profits or anticipated savings, loss of contracts or business relationships, loss of reputation or goodwill, or loss or corruption of information or data.

These limitations of liability apply even if PEN has been expressly advised of the potential loss.

Exceptions

Nothing in this website disclaimer will exclude or limit any warranty implied by law that it would be unlawful to exclude or limit.

Reasonableness

By using this website, you agree that the exclusions and limitations of liability set out in this website disclaimer are reasonable.

If you do not think they are reasonable, you must not use this website.

Other parties

You accept that, as a limited liability entity, PEN has an interest in limiting the personal liability of its officers and employees. You agree that you will not bring any claim personally against PEN's officers or employees in respect of any losses you suffer in connection with the website.

Without prejudice to the foregoing paragraph, you agree that the limitations of warranties and liability set out in this website disclaimer will protect PEN's officers, employees, agents, subsidiaries, successors, assigns and sub-contractors as well as PEN.

Unenforceable provisions

If any provision of this website disclaimer is, or is found to be, unenforceable under applicable law, that will not affect the enforceability of the other provisions of this website disclaimer.

Indemnity

You hereby indemnify PEN and undertake to keep PEN indemnified against any losses, damages, costs, liabilities and expenses (including without limitation legal expenses and any amounts paid by PEN to a third party in settlement of a claim or dispute on the advice of PEN's legal advisers) incurred or suffered by PEN arising out of any breach by you of any provision of these terms and conditions, or arising out of any claim that you have breached any provision of these terms and conditions.

Breaches of these terms and conditions

Without prejudice to PEN's other rights under these terms and conditions, if you breach these terms and conditions in any way, PEN may take such action as PEN deems appropriate to deal with the breach, including suspending your access to the website, prohibiting you from accessing the website, blocking computers using your IP address from accessing the website, contacting your internet service provider to request that they block your access to the website and/or bringing court proceedings against you.

Variation

PEN may revise these terms and conditions from time-to-time. Revised terms and conditions will apply to the use of this website from the date of the publication of the revised terms and conditions on this website. Please check this page regularly to ensure you are familiar with the current version.

Assignment

PEN may transfer, sub-contract or otherwise deal with PEN's rights and/or obligations under these terms and conditions without notifying you or obtaining your consent.

You may not transfer, sub-contract or otherwise deal with your rights and/or obligations under these terms and conditions.

Severability

If a provision of these terms and conditions is determined by any court or other competent authority to be unlawful and/or unenforceable, the other provisions will continue in effect. If any unlawful and/or unenforceable provision would be lawful or enforceable if part of it were deleted, that part will be deemed to be deleted, and the rest of the provision will continue in effect.

Entire agreement

These terms and conditions, together with the PDPA Notice, constitute the entire agreement between you and PEN in relation to your use of this website, and supersede all previous agreements in respect of your use of this website.

Law and jurisdiction

These terms and conditions will be governed by and construed in accordance with Malaysian law, and any disputes relating to these terms and conditions will be subject to the exclusive jurisdiction of the courts of Malaysia.

PEN's details

Pen Petroleum Sdn Bhd (Company No. 255761-D)
Registered office: No. 3A & B, Jalan Todak 5, Pusat Bandar Sunway, 13700 Seberang Jaya, Pulau Pinang.
Contact No.: 04-383 9815
Fax No.: 04-383 8715

 
PERSONAL DATA PROTECTION NOTICE

Your privacy is important to Pen Petroleum Sdn Bhd ("PEN"). This Notice is issued pursuant to the requirements of the Personal Data Protection Act 2010 and provides information about the personal data that PEN collects, and the ways in which personal data may be used.

Description of Personal Data

The types of personal data collected for use and processing by PEN will be dependent on your relationship with PEN. The following are types of personal data that may be collected:

Retail Partner:
• Personal Details (such as name, identification card number, passport number, age, date of birth, gender, race, ethnicity, nationality, citizenship, education, marital status).
• Contact Details (such as address, email address, telephone number).
• Employment Details (such as company name, contact and address).
• Details relating to land titles, plans and sale and purchase agreements (where applicable).
• Financial details including bank account details and bank account statements (where applicable).
• Details contained in company and business registration (where applicable).
• Trade reference and credit checks.

StarCard Customers:
• Personal Details (as above).
• Contact Details (as above).
• Employment Details (such as company name, contact, address, job designation).
• StarCard account number and details.
• Financial details including bank account details.
• Trade reference and credit checks

Investors:
• If individual : Personal Details (as above).
• If sole proprietorship, partnership or company : Entity Details (such as entity name, entity registration number, entity address and other details contained in a company, partnership and business registration, as applicable).
• Financial details including bank account details and bank account statements (where applicable).
• Trade reference and credit checks.

Customers generally :
• Details provided in competitions and contests such as Personal Details, Contact Details and Employment Details (as above).
 
Suppliers, Vendors and Service Providers:
• Personal Details (as above)
• Contact Details (as above)
• Financial details including bank account details and bank account statements (where applicable).
• Details contained in company and business registration (where applicable).
• Trade reference and credit checks

Sources of Personal Data

Apart from personal data collected from you directly, PEN also collects personal data through the following sources:
• Hardcopy application and registration forms, purchase orders etc
• Online application and registration forms via PEN's website

Purpose for which your personal data may be used:

PEN will process, collect, record, hold, store, retrieve, use and disclose your personal data for the business and activities of PEN and for the purposes relating to the transaction you have with PEN including for the following purposes:

Retail Partner
• For purposes of entering into a contract with PEN (or seeking to enter into a contract with PEN) and for implementing the obligations within such contracts.
• To determine your eligibility for and suitability to be our dealer .
• To comply with all applicable laws and to assist you to comply with all applicable laws.
• To assess, review and/or process any incentives that may be provided to you.
• For liaison purposes.

Investors
• For the purpose of entering into a contract with PEN (or seeking to enter into a contract with PEN) and for implementing the obligations within such contracts.
• For our assessment and review on including you as our investors.
• To comply with all applicable laws.
• For liaison purposes.

StarCard Customers
• To process and verify your application for membership.
• To provide you with member benefits.
• To issue new and/or additional cards and/or to replace lost cards.
• To provide you with the products and services you have ordered or requested, to enhance such products and services and to process exchanges or product returns.
• For purposes of your participation in PEN's events, activities, competitions and contests, promotion, polls and surveys including contacting you and publishing your testimonials.

Suppliers, Vendors and Service Providers
• For the purposes of engaging you as PEN's supplier, vendor or service provider including to facilitate PEN's assessment and checks on your suitability of the same.
• To process payments to you.
• For liaison purposes.

Generally
• For liaison purposes.
• To respond to your requests, queries, comments and feedback.
• For purposes of your participation in PEN's events, activities, competitions and contests, promotion, polls and surveys including contacting you and publishing your testimonials.
• For internal administrative purposes including record-keeping, auditing, data analysis.
• For risk management and security purposes including for purposes of crime detection, prevention and prosecution.
• For compliance with all applicable laws.
• For purposes of pursuing or defending claims on behalf of PEN, affiliates, employees and agents.

Sharing of Personal Data

Your personal data may be transferred, accessed and disclosed to 3rd parties for the purposes stated above. The classes of 3rd parties to whom your personal data may be disclosed are as follows:
• Our banking and financial service providers.
• Our professional advisors, including our legal advisors, auditors, accountants and consultants.
• Our business and promotional partners.
• Our service providers including our maintenance contractors, IT service providers, company secretarial service providers, payroll administrators, advertising, marketing and public relations agencies, delivery or courier service providers and such companies engaged by PEN to perform functions on behalf of PEN.
• Our social investment partners.
• Credit reference agencies and debt collection agencies (where applicable)
• Regulatory and governmental authorities.
• Insurance companies and assessors.

Your Access to and Request for Correction of your Personal Data

In accordance with the PDPA, you may do the following:
• Access your personal data that PEN holds;
• Request for such personal data to be corrected where it is inaccurate, incomplete, misleading or not up-to-date;
• Enquire or complaint about the use or processing of your personal data;
• Request that your personal data not be used for specific purposes including for direct marketing purposes;

Provided Always that you:
• make your request in writing clearly identifying the personal data that you wish to access, correct, enquire or complaint about or to limit its use to
• pay the relevant administrative fee for the request as notified by PEN,

And You Acknowledge that in some circumstances as permitted by law, PEN may not adhere to your access or correction request including where the expense of adhering to your request is disproportionate to the risks to your or another person's privacy,

And Further Acknowledge that your withdrawal of consent (in whole or part) may in some circumstances result in the termination of your relationship with PEN and that PEN may still retain legal rights to process your personal data following a withdrawal of your consent.

Securing your data

PEN will take reasonable technical and organisational precautions to prevent the loss, misuse or alteration of your personal information.

PEN will store all the personal information you provide [on its secure servers].

[Information relating to electronic transactions entered into via this website will be protected by encryption technology.]

Cross-border data transfers

Information that PEN collects may be stored and processed in and transferred between any of the countries in which PEN operates to enable the use of the information in accordance with this privacy policy.

[In addition, personal information that you submit for publication on the website will be published on the internet and may be available around the world.]

You agree to such cross-border transfers of personal information.

Updating this Notice

PEN reserves the right to amend, revise and update this Notice at any time and will place notice of such amendments, revisions and update on this website.

You should check this page occasionally to ensure you are familiar with any changes.

Other websites

This website contains links to other websites.

PEN is not responsible for the privacy policies or practices of any third party.

Acknowledgement and Consent

You confirm that you have read and understood this Notice and consent to the processing of your personal data by PEN. Should you not consent to the processing of your personal data or wish to withdraw your consent, kindly contact PEN using the details described above.