It is our pleasure to be featured in Chevron Malaysia's Retail Buzz as "a trusted partner for close to 20 years". It reminded me of the day I decided to sign up as the branded marketer, where I had totally no clue where that would bring me to. In a blink of an eye, 19 years passed. Today, Pen Petroleum stands proud as the one of the leading branded marketers of Chevron. The two-decade relationship is founded upon the mutual respect, support and commitment we built and earned with Chevron throughout the years. Pen Petroleum is fortunate and blessed to receive the support from Chevron Team under the leadership of Bobby Marshall, Faizah Abdul Samad and Richard Tang, led by Jay Gomez.
Pen Petroleum will not come this far without the commitment from our valued Retail Partners. In the area meetings held by Chevron in the past two months, trust our Retail Partners have understood the business expectation and areas of focus. In line with Chevron's direction, Pen Petroleum will drive CaltexGo as our key program of the year. We will also look into rebuilding the washroom image at selected stations. You can see the few pillars which our retail team will be focusing on here:-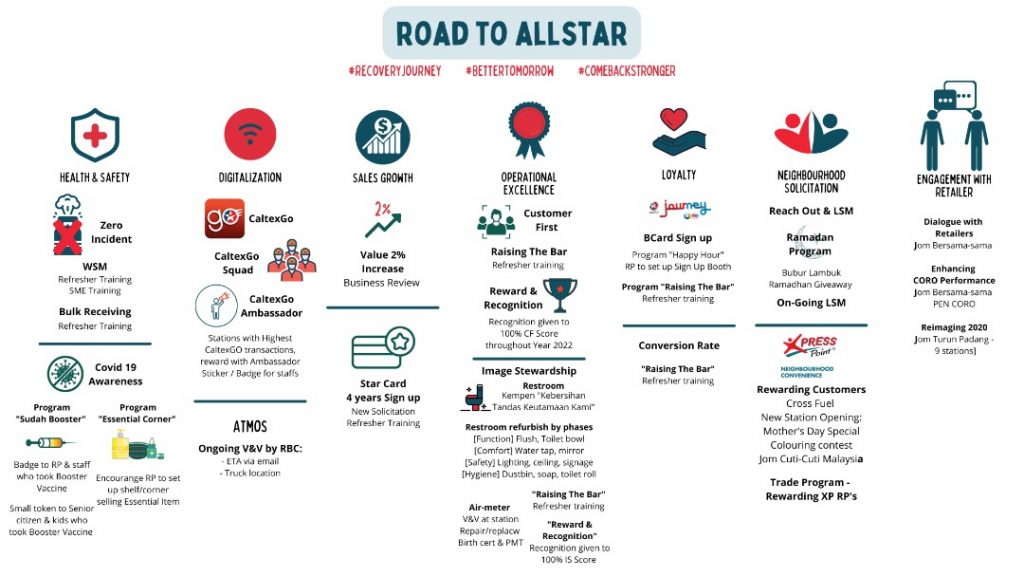 Another area which we ought not to omit, is the StarCard segment. We have been continuously sharing with our Retail Partners that StarCard is a powerful sales driver. I am very proud of my team members who have restlessly solicited for new StarCard customers together with our Retailers in year 2021, making us the best StarCard achiever as awarded by Chevron Malaysia. Allow me to take this opportunity to thank Chevron StarCard Team for the enormous support given.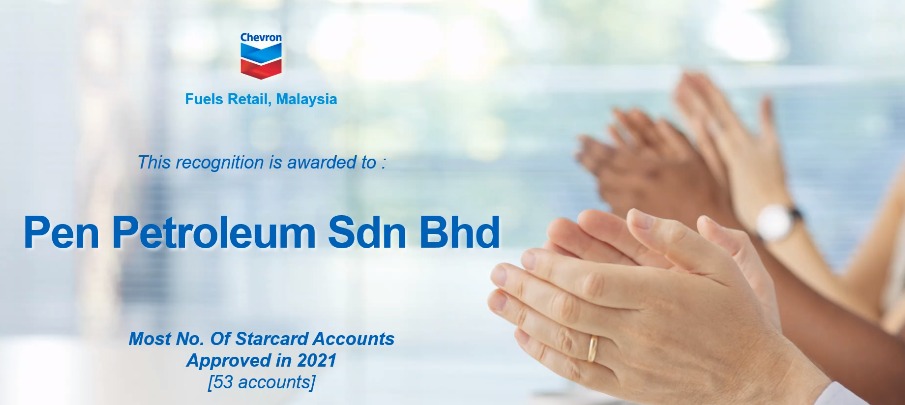 Together with Chevron Malaysia and our Retail Partners, our team will strive to achieve the best result in 2022.
Lastly, I would like to wish all of you who are celebrating, "Selamat Hari Raya Aidilfitri, Maaf Zahir Dan Batin". Enjoy this meaningful festival with your loved ones.
"Dalam kerendahan hati ada ketinggian budi,
Dalam kemiskinan harta ada kekayaan jiwa,
Dalam kelembutan lidah ada juga keterlanjuran kata,
Dalam gurau senda sudah tentu ada khilaf dan dosa"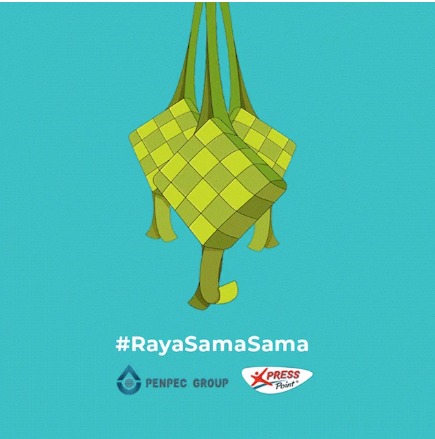 Yours Truly,
Dato' Saw Chang Heng
Executive Chairman
PenPec Group