#4StarCardsBy2021 – that's our tagline.
Yih Langat Sdn Bhd in Simpang Ampat, Penang has went much beyond the tagline – this station successfully signed up 7 new StarCards customers within 2021. We interviewed the Station Manager, Ms. Ivy Tan to know more on their fruitful StarCard journey.
Q: How StarCard has benefited station?
A: StarCard helped us to reduce a lot of administrative work as well as hassles such as chasing for payment. At our station, StarCard also contributed to increase in diesel sales.
Q: You signed up 7  new customers this year! Share with us the tips in soliciting new StarCard customers.
A: Firstly, we need to understand the product feature. StarCard is a very useful fleet that has a lot of features that will benefit the customers. We share with our customers the advantages of StarCard, such as the availability of systematic documentation and statement, which certainly could help our customers to ease their fleet management, especially those with minimal manpower. Other than that, we also try to be proactive in searching for potential customers. For instance, we will drop by at nearby construction areas to reach out to the contractors to do solicitation. Sometimes, customers will walk in or come to us by words of mouth. I would attribute this to our good customer service at station.
Q: What is customers' feedback on StarCard?
A: Customers love the rebates. They enjoyed savings from the usage. Additionally, they felt that the fleet control and management is so much easier after using StarCard. Everything is automated.
Q: Does Pen and Chevron team assist you in driving StarCard? If yes, how?
A: Sure, Mr. Khairil Jamal (KJ) from Pen Petroleum, our Retail Business Consultant from Pen Petroleum is our strong support. He guided us from day 1 of our journey. He joined in the meetings with our customers, engaged them to understand their needs. KJ also helped us to ensure that our submissions are timely and smooth. On the other hand, Ms. Gan from Chevron has been very helpful in guiding us on the rebates offer. She was dedicated to answer all our questions.
Q: Local account vs StarCard – what's your view?
A: We appreciate both groups of customers. However, it is undeniable that it is not easy to chase for the payment from local account customers. It involves manpower and a lot of monitoring. StarCard helped to ease the hassle so we can focus in driving our sales.
Q: Which industry your StarCard customers are from?
A: They are mainly the transporter, 'lori tanah' and factory.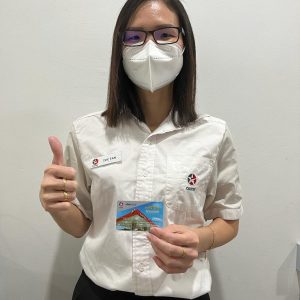 Kudos to Yih Langat for such a remarkable achievement!