JOURNEY™ Card redemption is part of Chevron's standard marketing program. At Caltex, for each point issued, a retailer will be charged RM0.011. We received a common feedback that the cost of issuing point is burdening, and sometimes demotivated retailers to drive the loyalty program.
Dear retail partners, do you know that you can turn around the table by boosting up your redemption? The trick is of no secret – For each point redeemed, a retailer will earn RM0.01 rebate. So eventually if your redemption is higher than your issuing point, there's the win! In fact, since Pen Petroleum started our one-to-one business review exercise, we have been sharing this simple tactic to our retailers to drive redemption.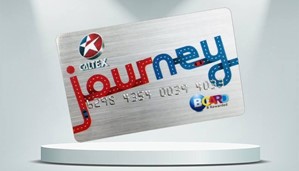 In this bulletin, we would like to show you a real life success story. Kwang Service Station, located in the northern township of Sg. Petani, Kedah has achieved a remarkable result which is truly encouraging. From January to September 2020, the total points issued is RM7,600 while the redemption rebate is RM17,600. In short, Kwang Service Station earned RM10,000 from driving JOURNEY™ Card redemption in that nine months. The average conversion rate is 46%.
We interviewed the Retail Partner, Mr. Lim H'ng San from Kwang Service Station to find out what they have done in boosting the redemption, and here are a few tips shared:
"Most customers do not know how much BPoints they have, that is why they are not bothered to do any redemption. My cashier will always assist customer to check their BPoints at end of every transaction, and recommend them to do redemption. If the customer does not pay at sales building, CSR will proactively approach customer at forecourt to check customer's BPoints balance by using EDC machine. By doing so, we can help customers to enjoy their rewards. We will also remind customers to quickly redeem the BPoints when their JOURNEY™ Card expiry date is near. From time to time, we will also check if customers need to renew their cards, and when renewing, we take the opportunity to encourage them to redeem the points in the old card."
With the above tactics, Kwang Service Station managed to sell out Nutrifresh within a month after the national redemption promotion was launched. We were all awed by the amazing result!