At Xpress Point, we strive to provide added value service to our retailers. And here we are, introducing a new and exclusive service for our Xilnex POS system subscribers – Xpress Point will assist to generate a Monthly Business Report to you, free of charge!
The Monthly Business Report consists of quick and succinct data of the c-store sales. On monthly basis, Xpress Point team will generate a visual sales analysis report based on the sales data captured in Xilnex POS System. The said report will be furnished to the relevant retailers. With this report, retailers can now view information such as total mart sales, net sold profit, total SKU sold, sales according to category and quantity, stock balance value, etc.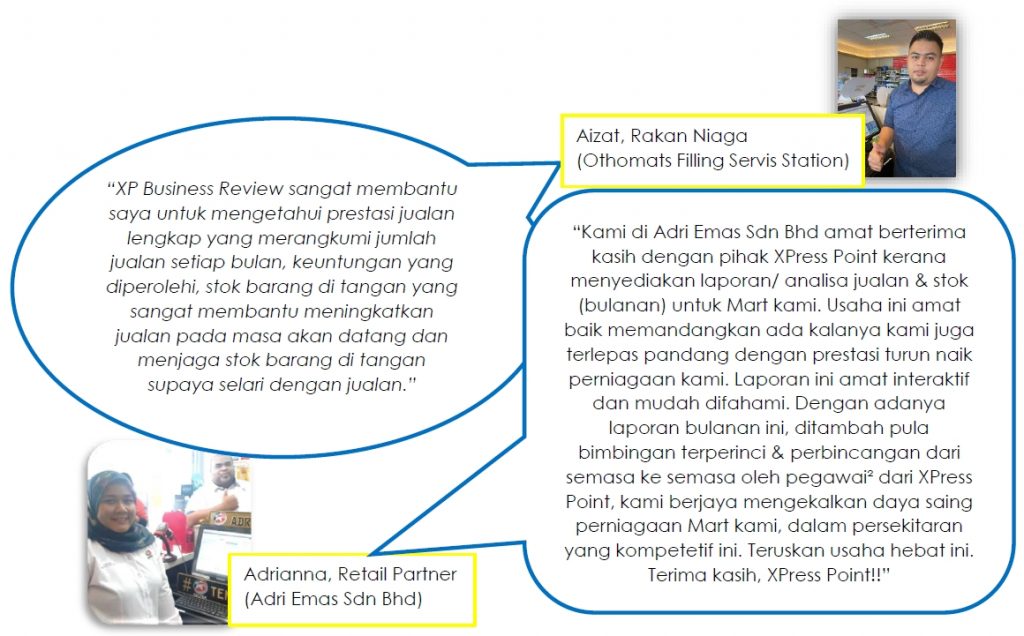 Retail is detail. In the fast moving pace of retailing industry, it is pertinent for a retailer to drive the business in a data-driven manner. Data does not only tell you about stock balance. By deciphering it, one will identify problem and find business opportunity – You can understand better on your customers' spending behavior, effectiveness of a promotion, you make waste-less arrangement in purchasing your inventory. Understanding the sales performance is always the stepping stone to making a right decision in retailing business.
Subscribe to Xilnex POS System now! Contact our customer service hotline: 011-1259 7815.